Instant Transactions
The new DigitalNote Masternode network enables InstantTX. When a user specifies an InstantTX the transaction is broadcast to the entire network immediately through the Masternode Network. Users can now send and receive XDN in seconds!­
­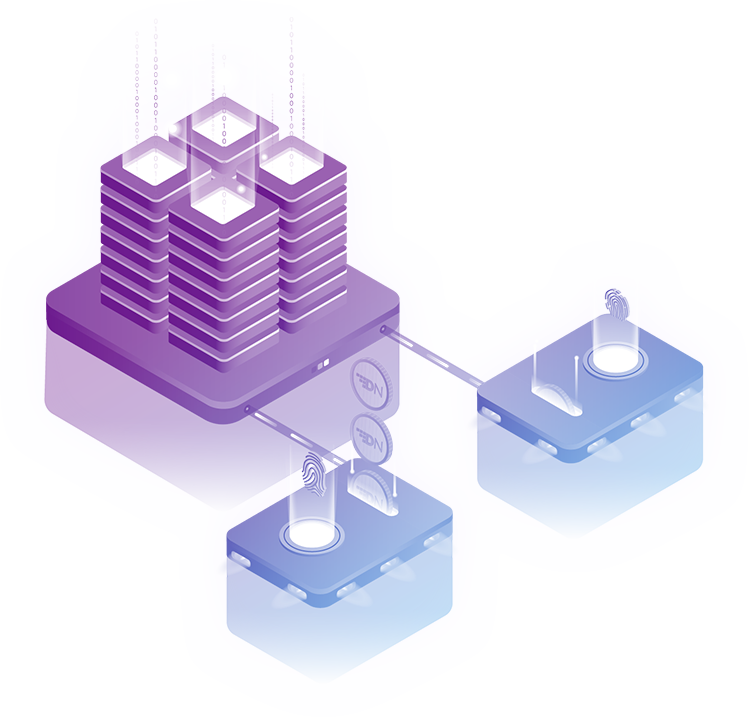 Resistant to 51% Attacks
DigitalNote is one of the first cryptocurrencies that is truly resistant to 51% attacks. This feature is a result of two separate systems that are now implemented: our Proof-of-Work/Proof-of-Stake hybrid distribution and our VRX v3.0 Difficulty Retargeting Algorithm. Since the network is now secured via both Proof-of-Work and Proof-of-Stake, that means an attacker must not only have 51% of the network hashrate but also 51% of the coins (which is highly unlikely). 
Additionally, the VRX v3.0 Difficulty Retargeting Algorithm insures a balance for both stakers and miners while checking blocks for proper spacing, rejecting them if they have not met one of the main parameters for the chain.­
Proof of Stake + Proof of Work
DigitalNote utilizes a hybrid distribution method, organizing both PoW and PoS together onto a singular blockchain. Hybrid systems are still relatively new, as few blockchains employ a robust enough difficulty algorithm which adjusts the time span between generated blocks for either PoW or PoS in unison. A custom difficulty retargeting algorithm known as "VRX" was created for DigitalNote in order to allow for proper shuffling of generated block types within a full hybrid blockchain.

By doing so the security of DigitalNote is substantially increased as PoW and PoS complement each other's shortcomings, allowing the blockchain significant edge over one operating singularly on a particular method while almost completely negating the possibility of a 51% attack.­

Masternode Network
Masternodes incentivize network cooperation, strengthen on-chain security and allow for additional features like Instant Transactions. Masternodes process additional feature data for the blockchain without compromising security by forcing a verified collateral lock of a specific amount of XDN to run and operate.
A Masternode requires a persistent internet connection and penalizes any participant that consistently disconnects to avoid inconsistent connections or any possible hang-ups in service provided to end users. This system ensures that the security and flexibility of the DigitalNote blockchain.
Encrypted Messaging
DigitalNote's messaging system was designed with simplicity and effectiveness in mind. Messages are encrypted and then relayed via a peer-to-peer protocol.
The recipient, and only the recipient, can then decrypt the message locally through the wallet client to read and reply to the message securely. The flexibility of its design allows for future improved updates.­
XDN Wallets
iOS and Android Mobile Wallets
DigitalNote Roadmap - We will be updating more frequently so visit this space for updates.
Roadmap Progress
TipBot intergration with TG and Discord Rains and Thunder
100%
Merchant Partnerships "DigitalNote Accepted Here"
30%
Establish Marketing Partner
40%
Joint marketing venture with XDN/Cavoodle NFTs
100%
Twitter Blue for DigitalNote
100%
Development Progress
Android and iOs mobile wallets
100%
Mnemonic seed phrase recovery
50%
Our Core Team
Meet the team! The core team at DigitalNote is passionate about looking after our community. Join us today!

AuCRHI
Technical Adviser and Corporate Governance Administrator for DigitalNote.  Au has been recruiting and championing DigitalNote for the last 3 years.  AuCRHI is an IT specialist with over 25 years of software development and support service to the retail industry.
IamLupo – Dev
He is a professional programmer who likes to tackle problems and go in depth for software solutions. He has an eye for math and security and likes to distribute his knowledge to the community.
Rubber Duckie – Dev
With humble beginnings as a chat room host for MSN back in 96, Duckie has risen through the ranks of SOE Engineering and Cloud Architecture. Duckie joined XDN in 2018, leading several projects.
Grunsen
Enthusiast and cynic of cryptocurrency since 2012. Joined XDN to advocate for the vision of a messaging platform that is immutable, free of censorship, and available to all. Grunsen maintains that blockchain technology must liberate in order to satisfy its creation.
XEN
XEN is one of our creative minds, he has over 30 years of experience in multiple IT-branches and outstanding communications skills. With great interest for blockchain technology, XEN joined us in 2020.
KingDavie
KingDavie joins XDN with 25 years of experience providing cyber and networking solutions around the globe. Blockchain technology enthusiast since 2013 with an emphasis on privacy. Instructor for a cyber program somewhere in the USA.
M1chl
M1chl is an App developer, with 15 years of experience. He has brought refreshing ideas and creative solutions to XDN which overcome the many challenges faced when developing leading edge technology.
Contact Us
For wallet or network support please join Discord. For business inquiries, email the team.
Donate to the DigitalNote XDN Foundation
By supporting the DigitalNote Foundation, you are doing your part as a community member to help fund Exchange listings, development, marketing  and all the things that you want in DigitalNote. All XDN funds are welcome and can be monitored and sent to the DigitalNote Foundation address:
dLRrHYcx8uSaN9Ln6udbgjMTaAkUDehoBr